I created this illustration as an entry for Motomaru's 10th birthday, the mascot of Motosu City, Gifu Prefecture, Japan.
Having spent a part of my childhood in Motosu City, I wanted to showcase what I love about the place. From the stunning mountain range to the pristine river, and the famous produce such as
persimmon
, strawberries, and shiitake mushrooms, Motosu City is a place filled with natural beauty and cultural treasures. I also included the iconic Usuzumi-zakura, a 1500-year-old cherry blossom tree, and Tarumi Railway, a scenic train line. Additionally, Oribe-yaki, a type of pottery with green-colored glazing, and the delicious ayu fish that can be found in Neo-river, are some of the things I wanted to highlight in this illustration.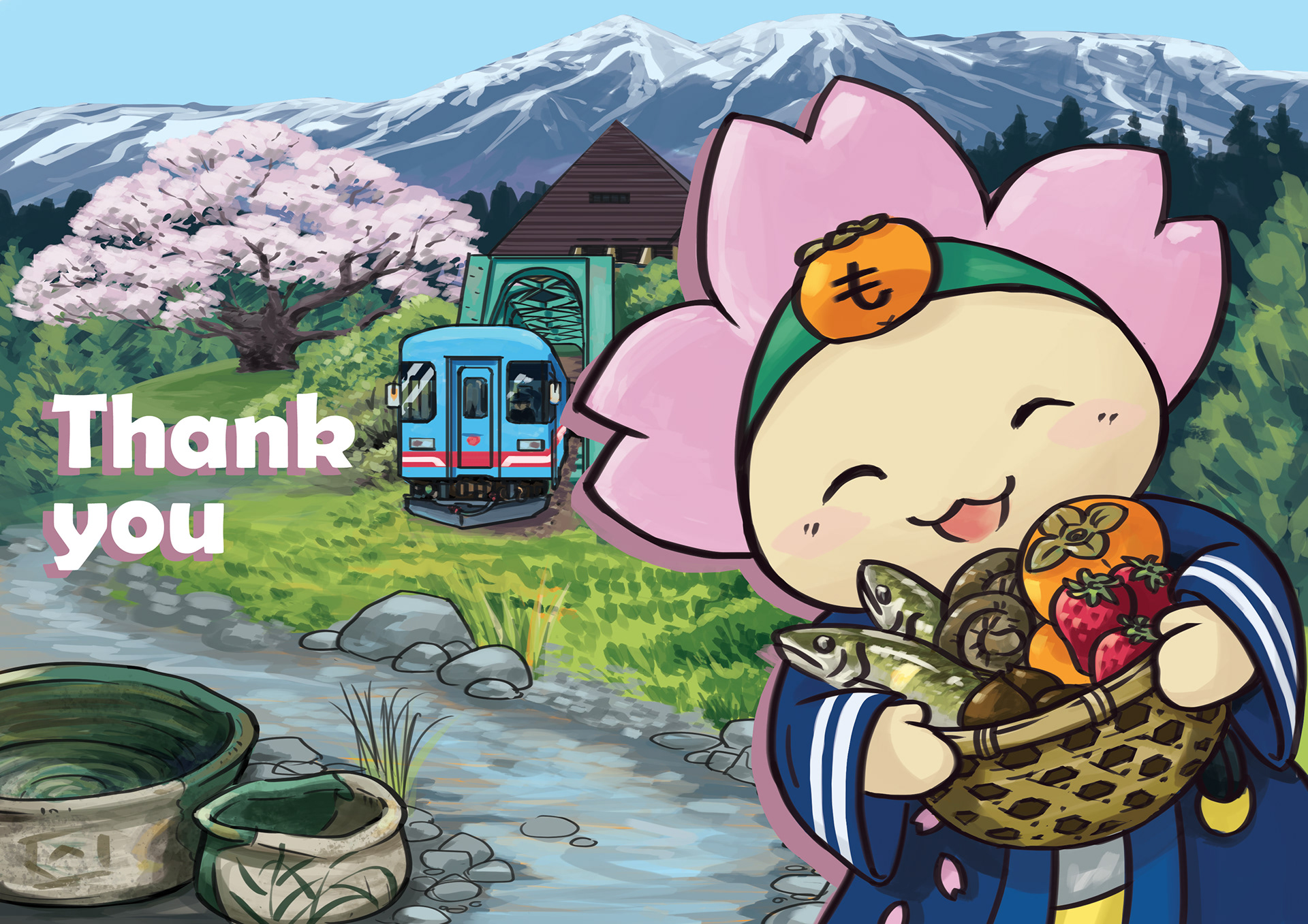 Although I wish I had more time to work on this piece, I am proud to have been able to submit it before the deadline. It was printed in the March issue of MOTOSU magazine along with other entries. I'm greatful to the editors of the magazine for including my piece, and to my family for cheering me on!